- 2008 -
Our Lady of Graces
Annual Motorcycle Pilgrimage to Zabbar, Malta, Sunday 14th September 2008.
•
The pilgrimage has become a traditional religious procession since first embarked upon in 1951,
after His Holiness Pope Pius XII declared Our Lady of Graces the Patron of Cyclists.
•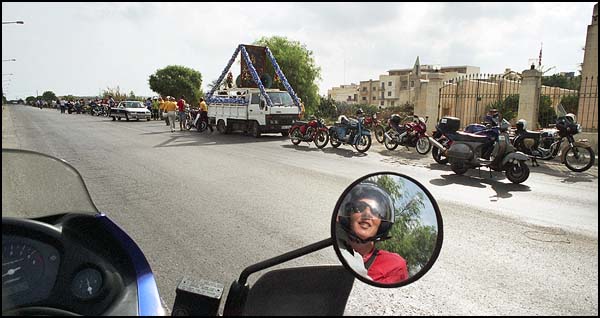 Arriving in Mosta for the 9:45am start
Handed The Half-Italienne the wee digital camera, requested she take pictures from the pillion point of view.
For hanging on, suggested that a firm thigh grip would do ... so we set off at the tail end of the convoy
and Isabelle was wiggling about and at it behind me, snapping away like a terrier as we passed and were
re-passed, whilst I operated the manual forward motion controls of the Transalp in an attempt to
maintain our steady progress along the straight and narrow among the throng of fellow pilgrims
through Birkirkara
to pause at St. Helens
,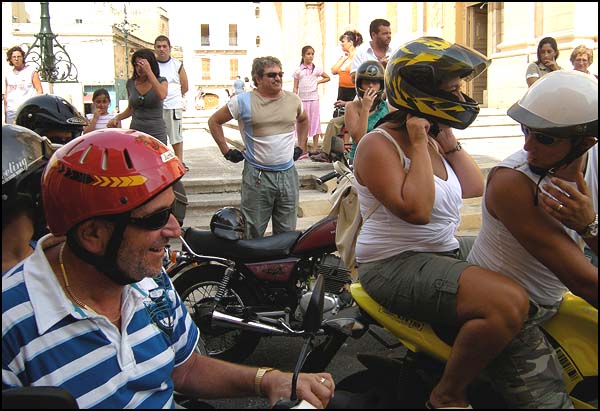 then along the regional road into St.Julian's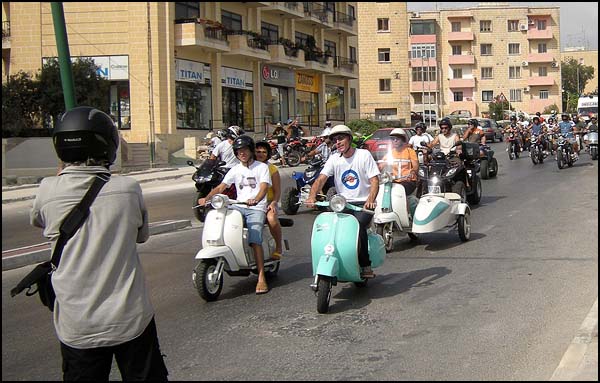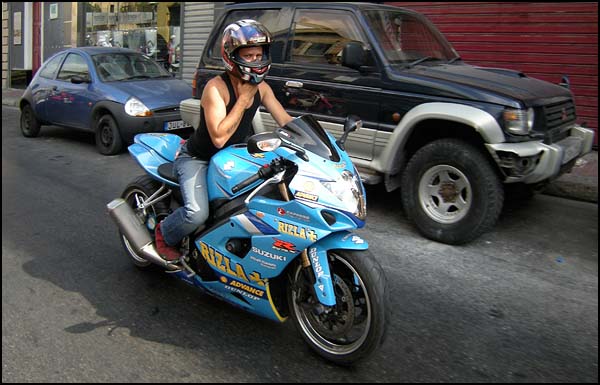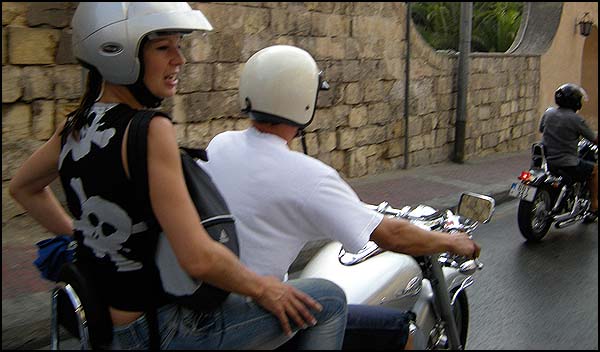 down to Spinola Bay
and along Sliema sea-front
onto the Gzira strand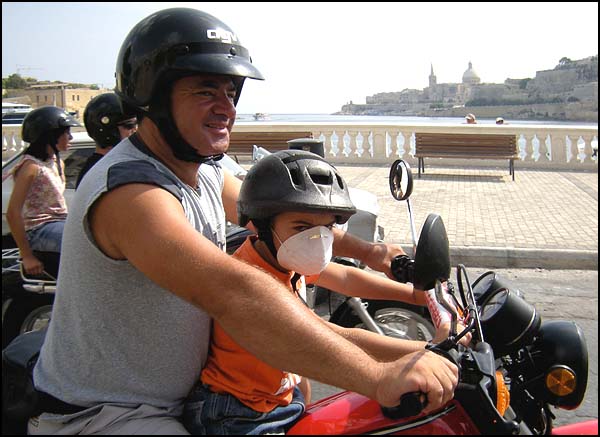 around TaXbiex to Msida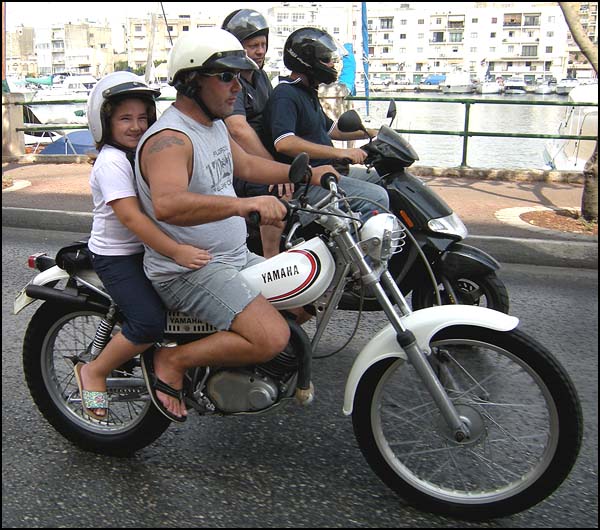 then through Pieta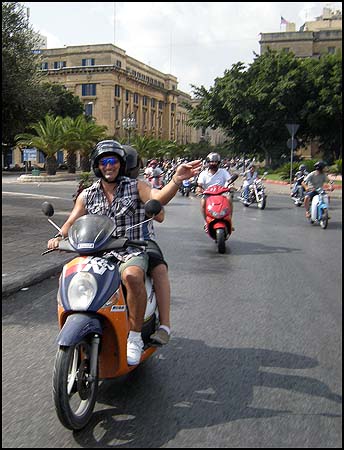 through Floriana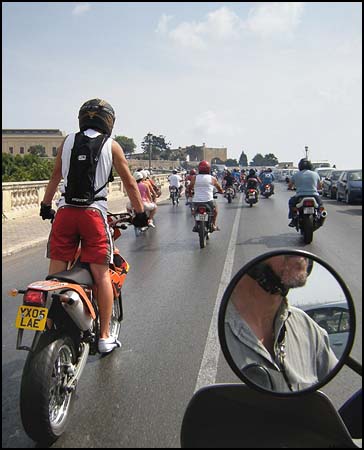 up to and around Valletta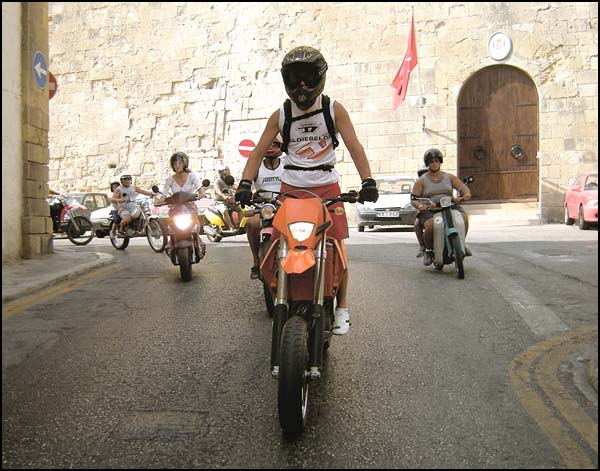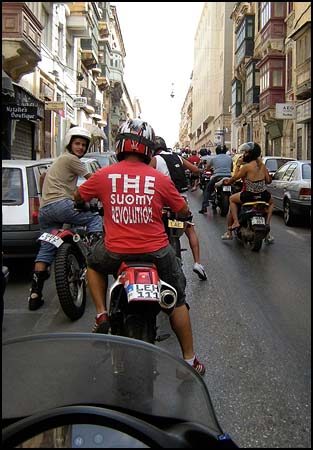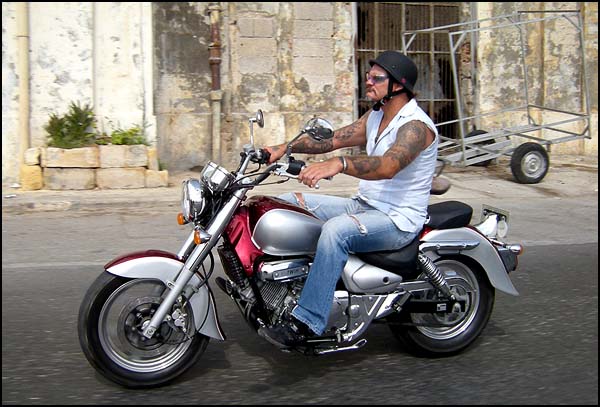 up Crucifix Hill, back into Floriana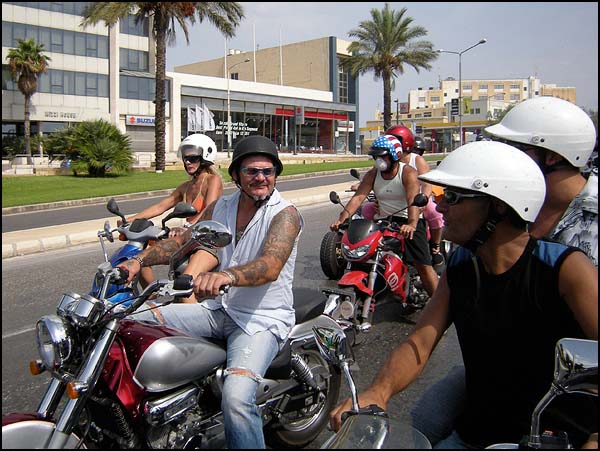 passing Hamrun
through Marsa, pausing in Triq Dicembru 13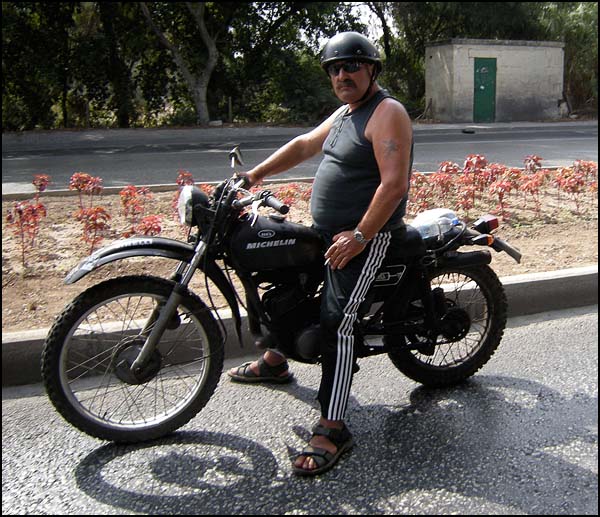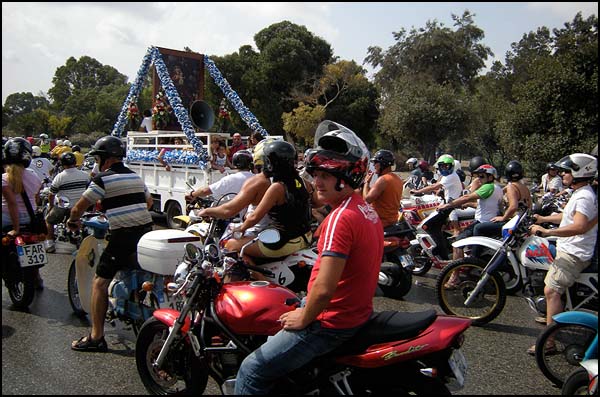 waiting for the cyclists, Marsa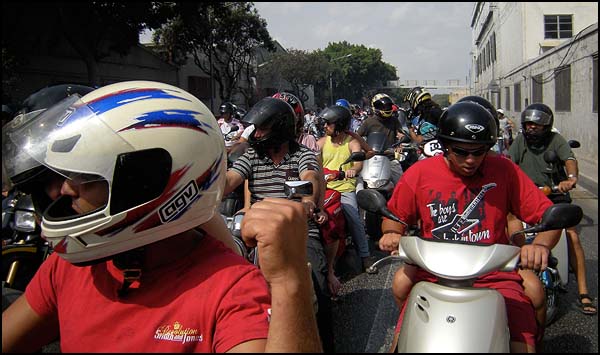 waiting for the traffic lights, Paola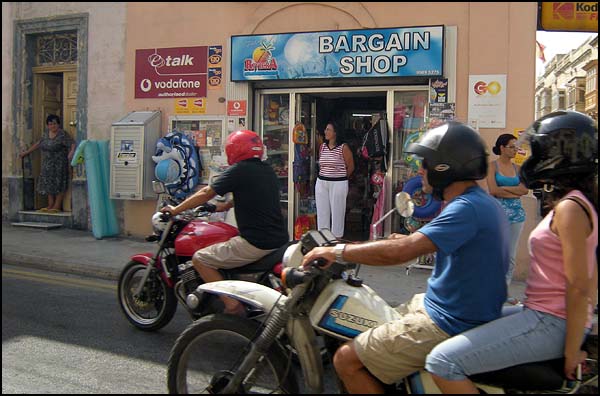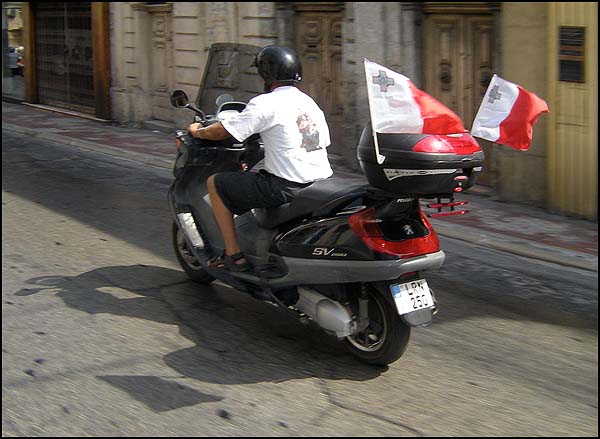 into Senglea
through Fgura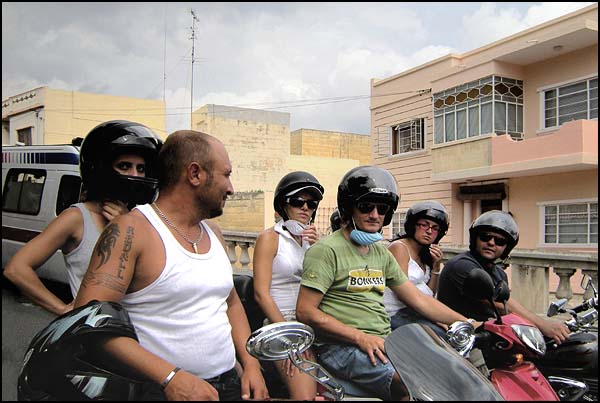 towards the Sanctuary of Our Lady of Graces at Zabbar.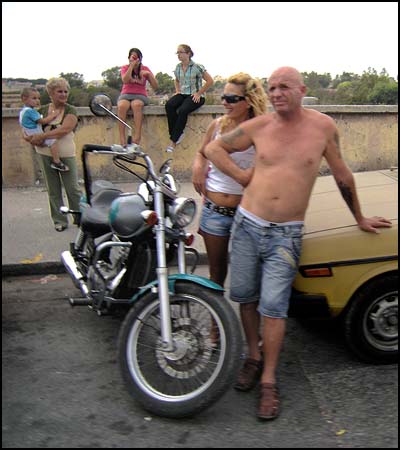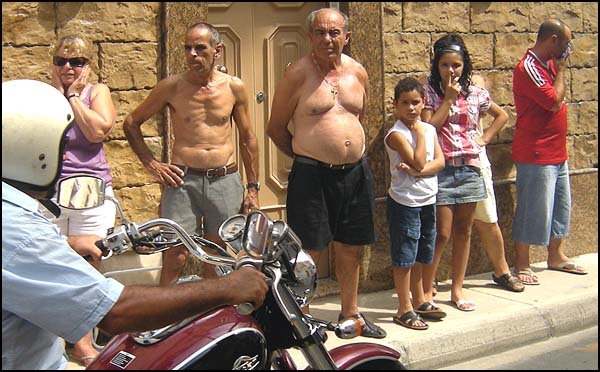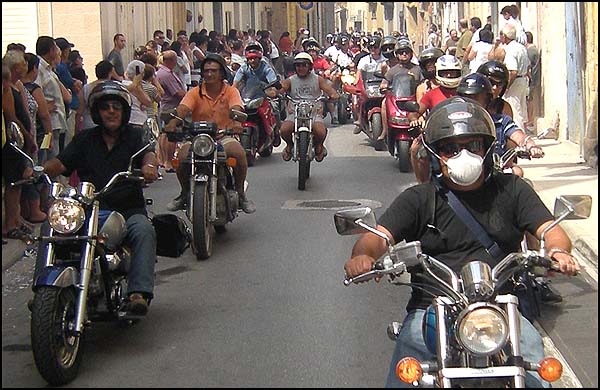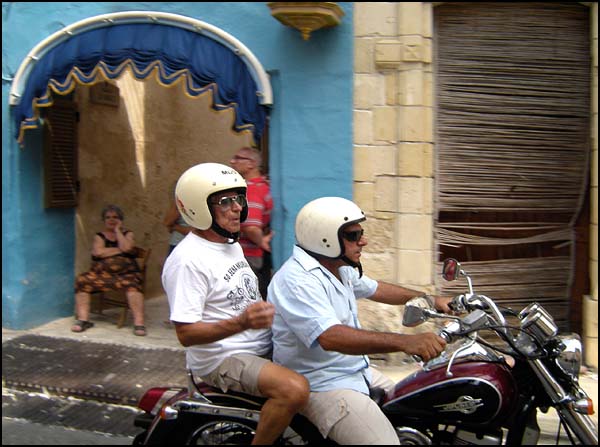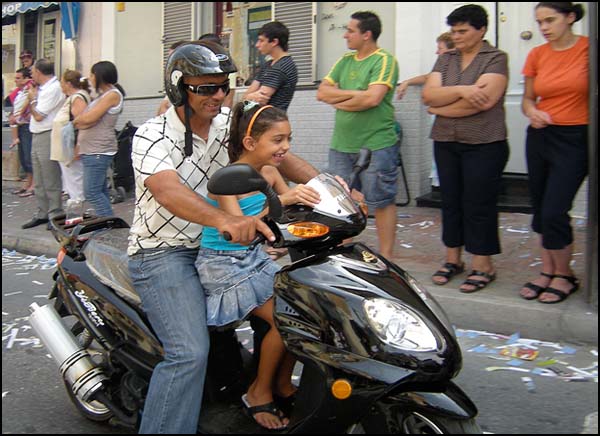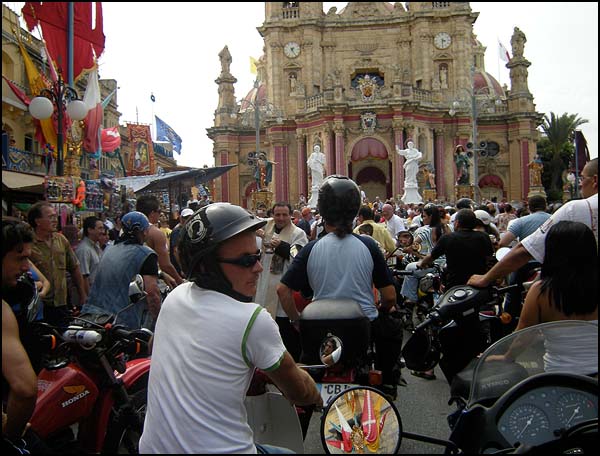 &
The Blessed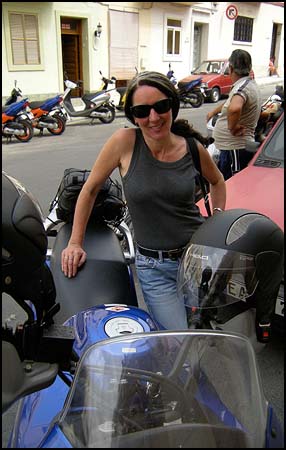 -
Motorcyclists Pilgrimage to Our Lady of Graces, Zabbar, Malta. 14th September 2008
Photography by Isabelle Borg & Graham Cooper
-
• RETURN TO THE 2008 NEWS AND EVENTS PAGE •
• ©'s motorcycle pics of - 1980's CHELSEA BRIDGE & The ManxGP 2007 •
© 2010 Isabelle Borg