- HOME - LANDSCAPE - ABSTRACT - PRIMITIVE - PEOPLE - EXHIBITIONS - NEWS & EVENTS - ART BIO - ART STATEMENT - CONTACT -
Isabelle Borg
- 2004 -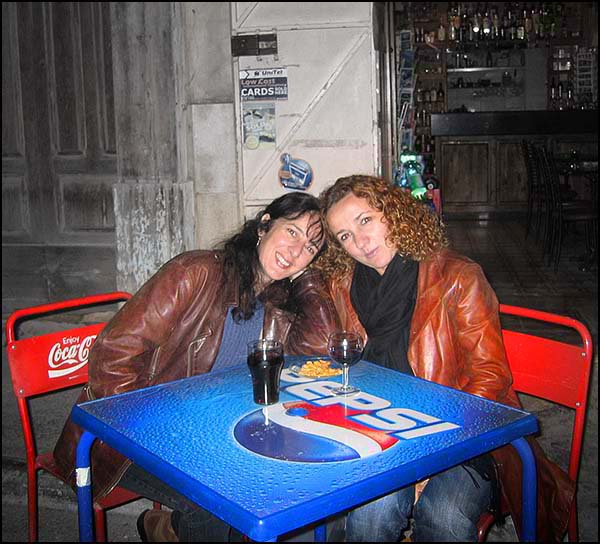 Work in progress, Isabelle with Italian cousin Silvia Benini. having a drink at Victoria Gate, Valletta.
I found this photo of Issy and me together ... made with "autoscatto."
We were very happy and I remember very well, she spoke me about you and I spoke her about Fabio, bla bla bla ...
Good vibrations ...

Photo by Silvia Benini, 7:30pm, 26th November, 2004.
© 2010 www.isabelleborg.com